NC Report App
Notice:
The RPO Report app has been renamed NC Report to reflect its ability to be used across the state in the future.The appearance of the app has also been updated to allow for easier usability and additional features. The basic features are the same as are presented below which will be updated shortly as well.
Background
The RPO Report app helps North Carolina citizens to communicate with their local government agencies by reporting "incidents" in their area. Whether it is a pothole, graffiti, or a animal in the road the RPO Report app will work to get the collected and submitted information to the right people to get the incident taken care of as quickly as possible. If the "incident" is updated a new icon will take its place either as an information symbol, providing new information, or as a star showing that the "incident" has been fixed.
How to Add an Incident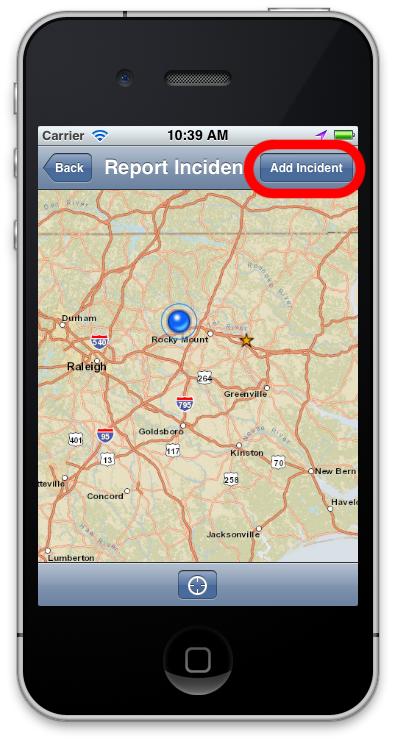 Select "Add Incident" Button at top right of the app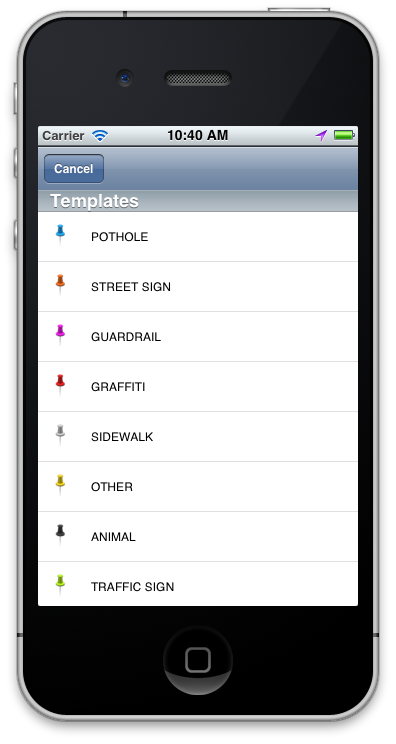 Select the type of "Incident" you wish to report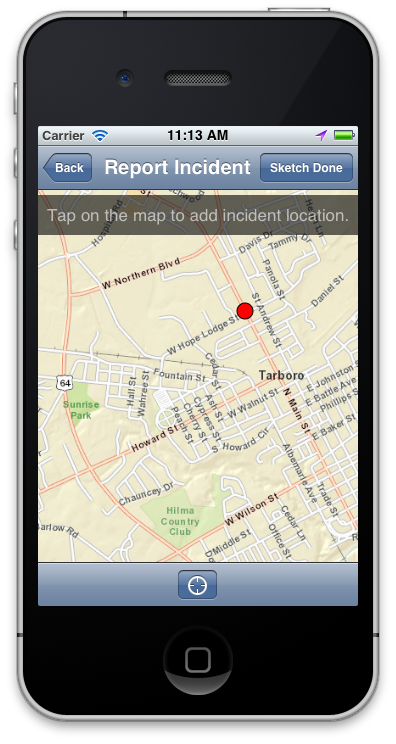 Tap on the screen to place a pin where the "Incident" is located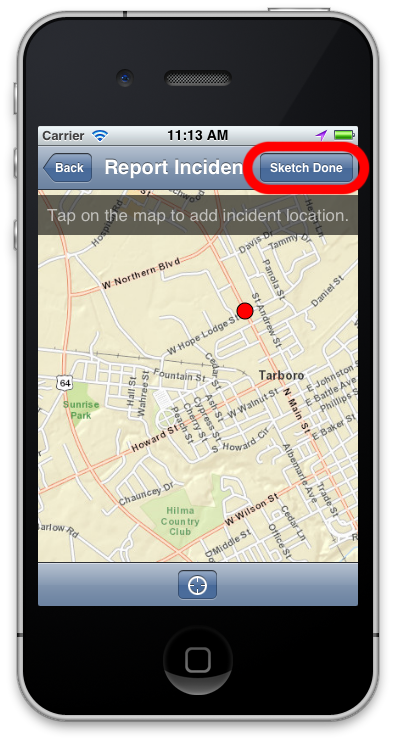 Select the "Sketch Done" button to report the Incident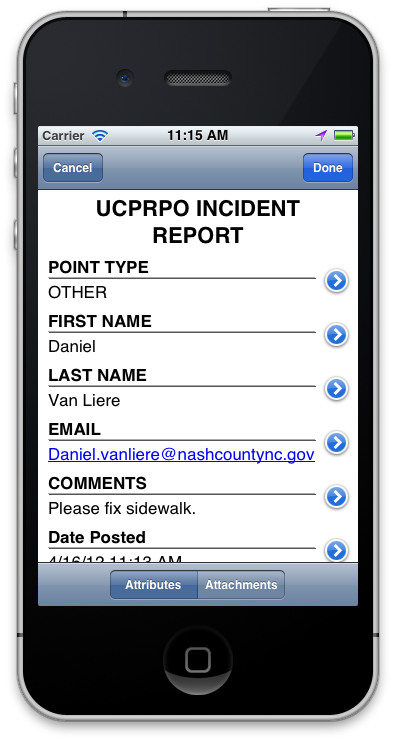 Fill in the information you wish to add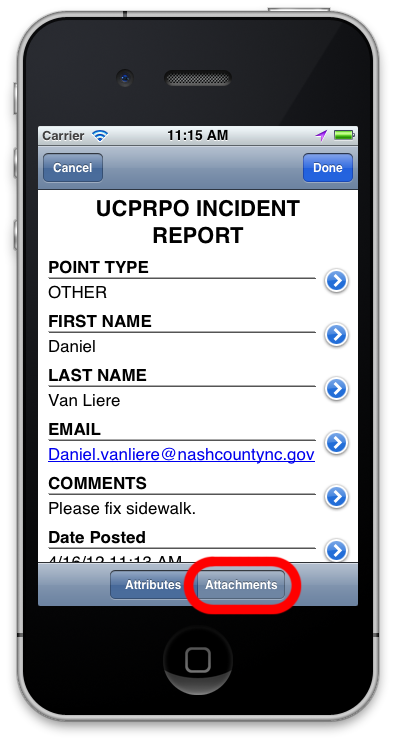 If you would like to add a picture of the "Incident", select the Attach button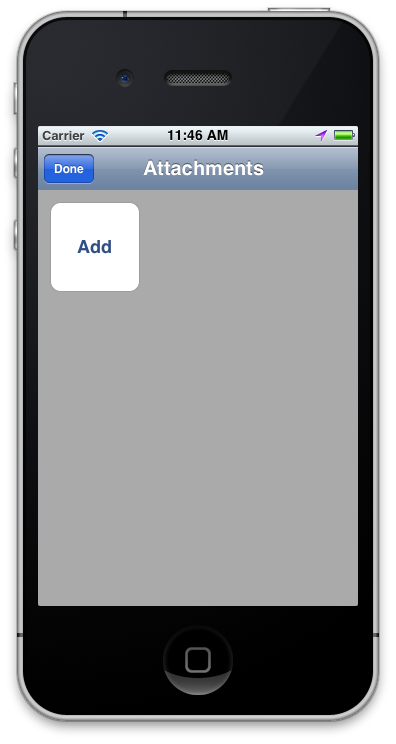 Select "Add" to Take a photo or Choose From Library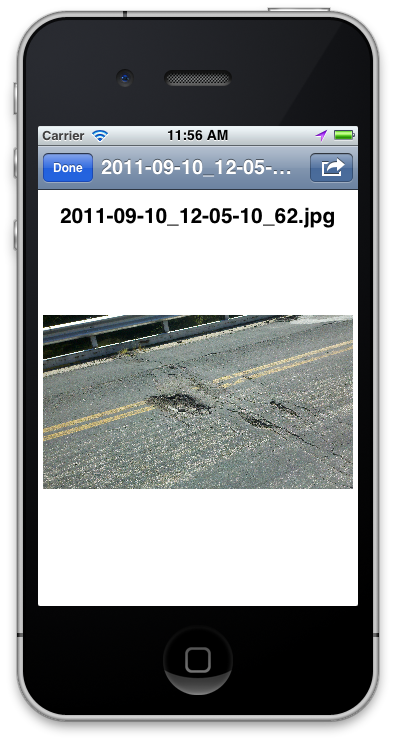 Select "Done" to attach the photo to the "Incident"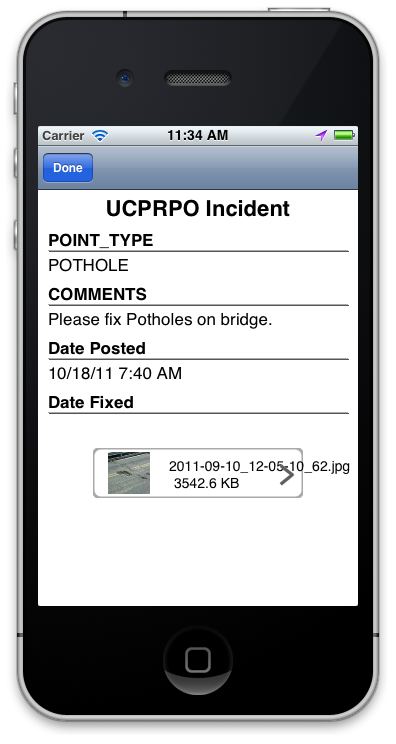 Select Done to Report the Incident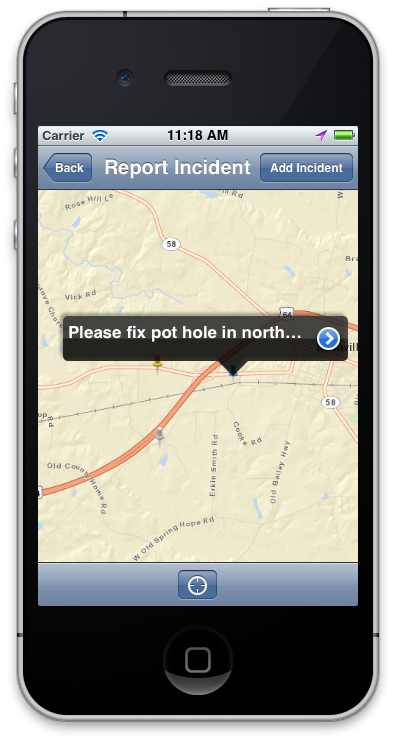 ....and your "Incident" has been Reported